Serving Lee, Moore & Chatham Counties Since 1940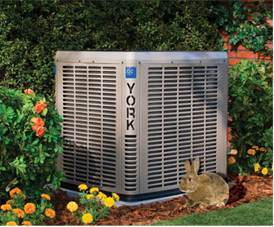 Cooper Mechanical Contractors has been serving Lee County and surrounding areas since 1940. We are a Heating and Air Conditioning company which also installs Ventilation & Exhaust Systems.
Our professionally trained technicians provide quality repairs on all makes and models as well as new installations for residential, commercial and industrial systems.
Looking for a Gas furnace? We are factory trained and certified to sale, service and install gas systems as well as electric.
Ventilation & Exhaust Systems
- Greenheck is the leading supplier of air movement and control equipment that includes fans, dampers, louvers, kitchen ventilation hoods, and energy recovery and make-up air units. Greenheck equipment is used in all types of commercial, institutional, and industrial buildings in applications from comfort ventilation to manufacturing processes. Cooper Mechanical Contractors is your local authorized Greenheck dealer.